Powerbrake
Regular price
$810.00
Sale price
$688.50
Unit price
per
Sale
Sold out
Secured and Trusted Checkout With: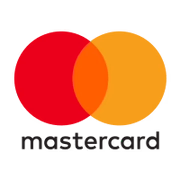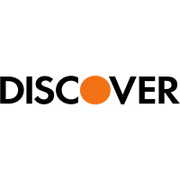 Share
View full details
Collapsible content
Description

Powerbrake D-Line Disc & Pad Kit

OEM REPLACEMENT - 4X4

A pair of Powerbrake AT-Series high-performance slotted discs.
Our AT-series discs are cast from a proprietary high-carbon alloy.
The AT-Series slot pattern was developed specifically for use on 4x4's.
Discs are the same size as the factory discs and are direct replacement items.
An axle set of matched high-performance brake pads.
Pads are the same profile as the factory pads and are direct replacement items.
Pad compounds have been specifically selected for use on 4x4 vehicles.
Comprehensive fitment and bed-in instructions.

Why should you consider upgrading the brakes on your 4x4?

- The global surge in customizing civilian 4x4 vehicles has underscored the importance of advanced brake upgrade solutions. As overland aficionados equip their vehicles with rooftop tents, bull bars, extended fuel tanks, water storage, extra battery setups, organized storage units, and additional spare wheels, the overall weight of the vehicle substantially increases. This added weight compromises brake efficiency, leading to longer stopping distances. Moreover, the trend towards larger wheel and tire combinations, which often weigh more than the original setups, further strains the braking system due to the added rotational mass. On top of this, many 4x4 enthusiasts are boosting their vehicles' horsepower, which means greater speeds and, consequently, heightened brake temperatures and potential brake fade.

What will a high-performance disc and pad kit do for you?

- The Powerbrake D-Line high-performance disc and pad kits are meticulously designed to enhance the braking performance and diminish brake fade in your 4x4. Even though the D-Line disc and pad kits are our introductory brake enhancement for 4x4s, they offer significant performance improvements without breaking the bank. Since their debut in 2004, we've proudly distributed tens of thousands of these matched kits. The loyalty of our clientele, many of whom consistently return for these kits after their initial purchase, attests to their exceptional quality and performance. While we always welcome newcomers to the Powerbrake experience, the loyalty and trust of our returning customers truly warm our hearts. Many of our patrons instinctively opt for a Powerbrake disc and pad kit every time they acquire a new vehicle.

Why choose Powerbrake?

- Our World Championship-winning R-Line off-road race brake systems have proven themselves over a period of more than a decade in race conditions ranging from the scorching deserts of South America, the Middle East, and Africa to the snow-covered forests of Northern Russia, to the fast gravel tracks of Mongolia in the hands of the world's best off-road race car drivers. Our D-Line high-performance disc and pad kits were designed by the same team that designed our renowned R-Line off-road race systems and they are manufactured on the same equipment, in the same factory. All design features (such as slot patterns, disc coatings, and max temp recording systems), as well as the proprietary cast-iron alloys from which the discs are cast, have been directly developed through our extensive involvement at the highest levels of international off-road racing.

What does a D-Line Disc & Pad Kit include?


2 x Standard diameter AT-Series high-performance slotted discs.
An axle set of matched high-performance brake pads.
Fits as per a standard disc and pad change, using the vehicle's standard OEM calipers.

What are the benefits at a glance?


Shortened braking distances, regardless of wet or dry terrains.

Minimized brake fade with consistent performance.

Enhanced immediate braking reaction (bite).

Better brake control, especially during urgent halts.

Strengthened resistance against disc misshaping (warping) and high-temperature fractures.