JD Fabrication
Regular price
$1,999.99
Sale price
$1,199.95
Unit price
per
Sale
Sold out
Secured and Trusted Checkout With: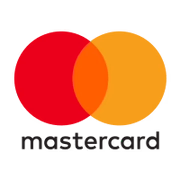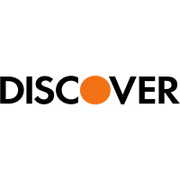 Share
View full details
Collapsible content
Description

The 2005 and up Tacoma inner fender replacement kits are now available! 


After almost a year in development we have finally released the much needed inner fender replacement kits for the second and third generation Tacomas.  

One of the most common issues or complains with the Tacoma has always been clearance for anything larger than a 31" tire.  We originally came out with our lower pivot relocation kit to pull the tires away from the cab which works great however once you step up to 35's or 37's the clearance issues occur with the front portion of the inner fenders.  The same even holds true for stock trucks running 35's.  The long term issues occur when the tire is constantly smacking the inner fender during suspension compression.  Over time the factory inner fenders are fatigued and eventually the entire front radiator core support starts breaking apart.  Without exception every Tacoma we have ever worked on has a core support that has cracks in one form or another. 

Our solution to this problem was to design a completely new set of inner fenders.  As a result we have gained almost 4" of additional tire clearance where its needed most.  

For the installation the factory inner fenders are cut off the truck and the new JD Fab units are bolted into place.  We also realized that a lot of trucks out there already have factory core supports that are in tough shape so the kit is designed to allow a replacement core support to be used.  (replacement core supports can be found online for under $200)

The entire inner fender kit bolts together so they can be powder coated inside and out or even coated in Rhino Liner.

Because of the additional tire clearance gained there are a number of things under the hood that must be relocated.  Our kit provides the provisions to relocate the power steering reservoir, OE fuse box and wiring.  We also include an integrated battery tray that is moved up closer to the hood and further back for added tire clearance.  You can use the battery mount of your choice or purchase our battery mount ($175) that bolts directly to the inner fender battery tray.  We strongly recommend using our "small" battery tray which is designed around the dimensions of an Optima.  Your OE windshield washer fluid reservoir will have to be removed and a smaller replacement can be purchased online (Universal Car Windshield Washer Fluid Bottle Kit with Pump Jet Button Switch KEMIMOTO V ) for about $30.  For trucks with ABS modules and SMOG pumps you will be required to remount them to the new inner fenders.  As for the intake the factory air box can be modified to fit however strongly we recommend using a UMP unit to ensure your motor is always getting clean, fresh air off-road.  For guys that like running splash guards the inner fenders have a series of pre-drilled 1/4" holes to attach custom splash guards to.  

Before purchasing this product please strongly consider everything discussed above and realize there will be modifications and fabrication involved depending on the end result of your installation.  We include an assortment of generic tabs to aid in the fabrication process, especially for mounting aftermarket components like air compressors and electronics.  The install requires, cutting, grinding and minor welding along with a lot of patience and attention to detail!

Please note both second and third generation trucks use the same inner fenders.  The fender and fuse box mounting is however different.  We include the second and third gen mounts with every kit to reduce the number of product skews we have.